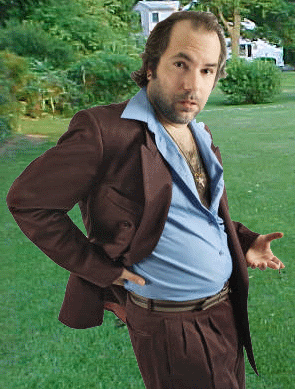 Burly Billy wants to fuck your fence.
The names Billy, but you can call me Burly, it's short for Burly Billy. Can I just have a moment of your time to discuss your fence-less yard? One of the true travesties of American life is a gorgeous yard without an equally gorgeous fence to enclose it. Now I am biased, I do own and operate Burly's House Of Fences but besides that, I just can't bare to look at such a wasted landscaping opportunity.
I can tell you are skeptical but I think I know just the thing to get you interested in modern fencing.... Did you know that you can...... fuck a fence?............... I know I know, it's funny to hear, but, man or woman, you can fuck anything if know where to stick it.
Take this for example, a classic, the Picket fence. Now, Picket fences are known primarily as a pretty front yard enclosure, there are many financial benefits of utilizing a picket fence in the back yard too. I normally build them to a height of 4 feet, although they can also be 3 or 5 feet tall to suit your desires. Picket fences are best used in situations where a small child or pet needs to stay close at hand, or if you are just into spinners. A dainty little Picket fence is like fucking a cheer leader. It's all spunky with little slots! HOT HOT HOT!!
Slutty little Picket!
Personally, if you want to go with wood, I am a big fan of Split rail fences. They are as beautiful as they are historically significant, and they can fuck like a tortured horse. Split rails were the most popular kind of farm fence at the turn of the last century. Did you know that Abraham Lincoln supposedly used to "split rails" for a living? "Splitting rails" is Barricadophile code for "he fucked fences". These types of fences can be built with either two or three rails, and can be enhanced with the addition of either barb, hog, or chicken wire, whatever your kink!
I'd like to Split that Rail...
If you like cold metal against your skin, you may want to try a residential Chain Link fence. The "Chain Kink" fence, as I like to call it, is fucking sexy! It provides the classic boundary for your property and offers medium security along with hot gaping metal holes. These fences come in a standard height of 4 feet, but they can be built as high as 6 feet tall. My residential chain link fence comes standard with a big, thick galvanized rail across the top. This makes it easier to rock on top of and gives increased stability.
Sexy and See-Through
I see that the Chain Kink has stoked your imagination. It that gets you hard, then you might be interested in my dirty little fence secret, the Security Chain Link fence. Now listen friend, if your home needs maximum protection against potential thieves, vandals and dickheads, or you just like painful, badass, kinky sex, you'll want to invest in a security chain link fence topped with concertina (razor) wire and/or barb wire. These types of fences are typically used in commercial and industrial applications where perimeter security is at a premium, but I can hook you up. This is the ultimate dominatrix of fences. She will clean your pipes and have you begging for more. Now this is not a fence for beginners. If this is your first fence, we may want to try something that gives you less of a chance of castration.
Be careful with this temptress, she bites!
Now staying on the metal theme, I present to you, the Residential Wrought Iron fence. This little bitch provides a classic boundary for your property and actually offers medium security, free of charge. These sturdy fences are yielding and reliable. This is the housewife of fences. This is a fence that you could fuck the shit out of and then let the kids play on. A Wrought Iron fence will last for maintain it's beauty and pleasure giving abilities for years. You never know, one day your grandson could be fucking this fence. She comes in a standard height of 4 feet, but she can be built as high as 6 feet tall.
Firm, reliable, it knows what your body likes.
Now some people get off on Vinyl fences made from PVC. While not all that attractive, they will provide years of maintenance-free service. These types of fences are becoming popular with everyone from homeowners to farmers, because they're strong enough to do the job and clean up really easy. You can spray whatever you want on a Vinyl fence. Semen, vomit, blood, feces, whatever gets you off! All it takes is a few sprays from the garden hose and your secret kink is washed away before the neighbors wake up. Vinyl fences can fulfill many of your fencely desires, they come in a variety of shapes and patterns, from picket fences and basket weaves to shadow box and several full privacy selections. If you like your sex interracial, they come in two colors - white or tan. I can even install vinyl railings for your porch, stairway, or deck for ease of access.
Easy to clean! Spray whatever you want on it!
I've saved the best for last my friend. The Aluminum fence! These sexy little fuckers have recently evolved to become a cheaper, sexier, automated alternatives to the more expensive Wrought Iron fences. Like the vinyl fences, a decorative aluminum fence will provide years of maintenance-free security. But the Aluminum fence can also do something that the other fences can't.... It can fuck you back!
The Fence that can Fuck back!
These babies can be equipped with an automatic gate operator that swings or slides the fence open and closed. I can tell from your expression and that bulge in your pants that you are titillated! These fences will withstand years of harsh weather, and the only suggested maintenance is a good washing once a year.
The "Hips" of the Aluminum Fence.
As you can see, there are many choices of fence available in today's marketplace. Take this chart to help you decide, and when you are ready, come on down to Burly's House of Fences and we will get some fence pussy all over your dick! And some fence dick for the wife too!
-