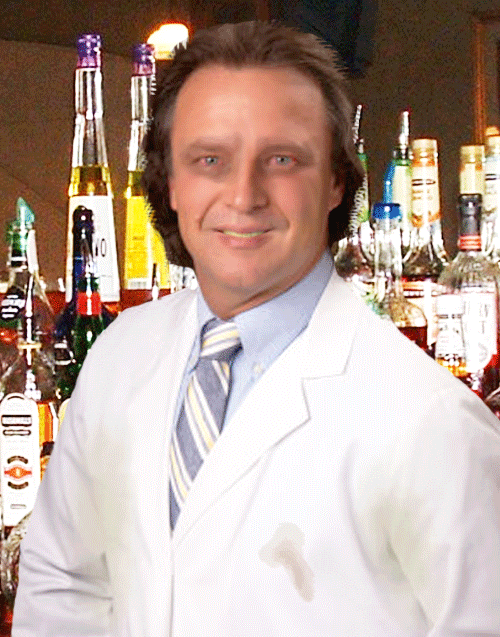 Dr. Sheldon Bedfeathers - Unapologetic Alcoholic
Welcome friends to another one of my insightful...................... word... makings... about booze. I am alcoholic extraordinaire, Dr. Sheldon Bedfeathers. I like to drink and I like to write so I figured I would ... um.... gift you all with my drinkings about write. My booze palate is large and well tested. I know what I like and like what I know. Today, I thought I would try some international .... um..... delights. A beer that used to be from Australia and now it's .... um ..... it's from China. Lucky Beer.
This light and happy beer was highly recommended by Mr Pemberton at the Booze and Cruise Drive Thru Liquor. His recommendation was accompanied by the phrase "Bitches love the bottle." Assuming he was refering to a .... um ..... poorly disguised .... um.... innuendo, I was suprised to find that the bottle is actually oddly shaped.
It's not a normal ..... um ..... bottle shape. It looks like a little Buddha! You don't see artsy beer bottles too often. I thought Red Stripe's stout little dick bottles were strange enough.
Well let's pop his chubby little ... um.... top and get to boozing.
This ... um ..... beer looks kind of faded and foggy but the smell is not unpleasant. It smells just like a beer, except there is no .... um .... wheat scent. It is very smooth and not skunky..
This little Buddha also tastes nice. There is really no bitter..... um... taste. At first it is a little plain but then explodes in your mouth. It isn't forceful, you willingly accept the mouthful of explosion. It has a neat mouthfeel as well, I really enjoyed the mouthfeel of all six of these little ... um ... bastards. Like most delicious liquids, it's also extremely drinkable.
I liked the ... um...... bottles so much that I wanted to find a way to make use of them. I decided to fill them with wine and ... um ....... drink the wine with some lady friends. After extensive research, I have found that it is true, "Bitches love the bottle".
One word of .... um .... warning about these kooky bottles. They don't shatter in a regular beer bottle shatter pattern. When I smashed one of these on my front porch to threaten a curious hobo, the bottle split up the middle. Let's just say that it is easy to ..... um ..... lose a street fight when your own makeshift knife turns against you. Overall, I give Lucky Beer by the The Lucky Drink Co. a resounding 4 out of 5 .... um ..... Stars.
-