Welcome to the latest installment of Masturbation Enthusiast Monthly, the one place you can proudly say that you jerk and spray! We have some great informative and entertaining articles for you today, with suggestions for how to handle being caught in the act, a reader's personal account of self-seduction, and as always a couple new methods in diff'rent strokes! So let's get started.
Tender Loving with Dr. Lance Tenderman
Everyone who is a regular reader of Masturbation Enthusiast Monthly knows that self-love is nothing to be ashamed of, but one cannot help being embarrassed when caught in the act by an uninvolved party. But I'm here to help as always, so I will go over a common situation with my sound professional advice.
The first scenario: A teenage boy is studying for an upcoming quiz, and need to rub a quick one out to relieve stress and focus on his textbooks. So the lights go low, some of his favorite pornography is on display, and he commences to stroking. Without a single knock the door swings open, but before he can even pull the covers up on the bed it is hastily shut again. He knows what has happened. His mother caught him masturbating.
Now every mother is aware that their son masturbates, and she is should know not to open the door without knocking unless the house is on fire, so some shaming is in order. I suggest that instead of pretending nothing happened and struggling through awkward conversation for the next few days, you should not let your moment be ruined. Take control of the situation and give her what she apparently wanted. Using a webcam or digital camera, document your entire masturbation ritual in excruciating detail, from setup to cleanup. Put the whole thing on a usb flash drive labeled "your son pleasuring himself" and deliver it to her with the following message:
I understand that at your age you can be quite curious, and that is completely natural. And while my privacy is very important to me, so is your proper sexual development. So I have decided to give you exactly what you were seeking when you opened my bedroom door without knocking, and have documented the whole process for your observation. Perhaps once your curiosity has been satisfied you will understand why I never open your door without knocking, and I am certain you will have a renewed respect for my personal space. Thank you.
I can assure you she will never look in your room again. In fact, she might not ever even look you in the eyes. That my friends, is called respect.
How Masturbation Saved My Life
"I am a successful business man, and I am constantly traveling. But I used to have an overwhelming anxiety problem when flying that has really affected my opportunities, and I tried everything from drugs to breathing techniques to get over it. But I discovered the secret: masturbation. Back when I first got my current job I was required to take a particularly long flight, from Washington D.C (where I live) all the way to Los Angeles. I went to the bathroom in the terminal to 'get the fear out' after purchasing the newest hustler magazine at the news stand, but totally lost track of time. By the time I was washed up and ready I was horrified to learn that my flight had already left! I argued with the airline for a few hours to try to get another flight, but the next one wasn't until the next day, to I head home for the evening. When I got my car out of the lot and turned on the radio I was shocked... Flight 77 from D.C. to L.A. had crashed into the Pentagon minutes earlier, as well as several other tragedies that we all came to know as 9/11. To this day I always make sure to get a quick stroke session in before flying, almost in a superstitious ritual for save travel. Thanks to the editors at MEM for taking the shame out of masturbation. You just might be saving lives."

George Pearson, Wash DC
Diff'rent Strokes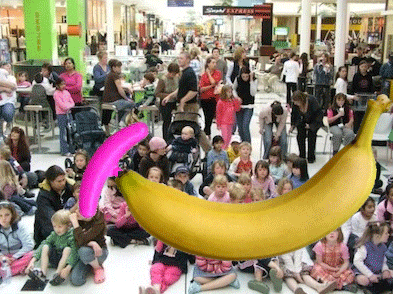 Penile Beads
Many of the more sexually adventurous readers might already have experience with anal beads, and their ability to add a pleasurable stimulus to normal practices is legendary. So why not take that technology a little further? A set of smaller anal beads can easily be repurposed to be used as penile beads and are sure to please! Just make sure you use a generous application of water-based lubricant to ensure only minimal urethra tearing, and you won't be left wanting ever again!
The Pump Hump
The pursuit of personal pleasure has a rich history of utilizing everyday household items to enhance the solo love experience. And we are pretty sure just about everyone has a simple bicycle pump hidden away in the garage, so go get it ready! As long as you use a brand new pump needle and some personal restraint when pumping, it is entirely safe to add a new sensation as well as a little temporary girth! Don't be alarmed by the discoloration you experience, as it is totally natural and will fade in time.
-